Background:
The Division 5 Software system was written by Gary Horst, a thirty year veteran in the fabrication business. Horst began his career in 1974 at High Steel Structures, Inc. in Pennsylvania where he was a fitter and certified welder in stick and submerged arc. High Steel is primarily a bridge shop where quality control and procedure are paramount. The hands-on fabrication experience Horst received there would later prove invaluable.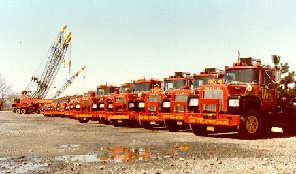 Equipment yard at High Steel Structures
In 1980, Horst met and was hired as an estimator by E. W. Palmore Jr., the Sales Manager for Liphart Steel Co., Inc., a structural and miscellaneous steel fabricator in Richmond, VA. Palmore had an extensive detailing and estimating background with Bristol Steel prior to working at Liphart. He had just finished departmentalizing and converting Liphart from pound and unit pricing their estimates to pricing material, labor, detailing, freight and overhead costs. Horst worked for ten years as a estimator and salesman for Liphart, estimating manually for the first four years, applying shop labor to each piece of steel estimated, and then beginning in 1983, with a computer estimating system the company purchased. Because of his first-hand shop experience, he helped develop the welding codes and labor codes along with the corresponding times used on the new system. While this system had tremendous advantages over estimating manually, it still fell short of its potential. Recognizing this, Horst began his wish list for a better system and his education in computer programming.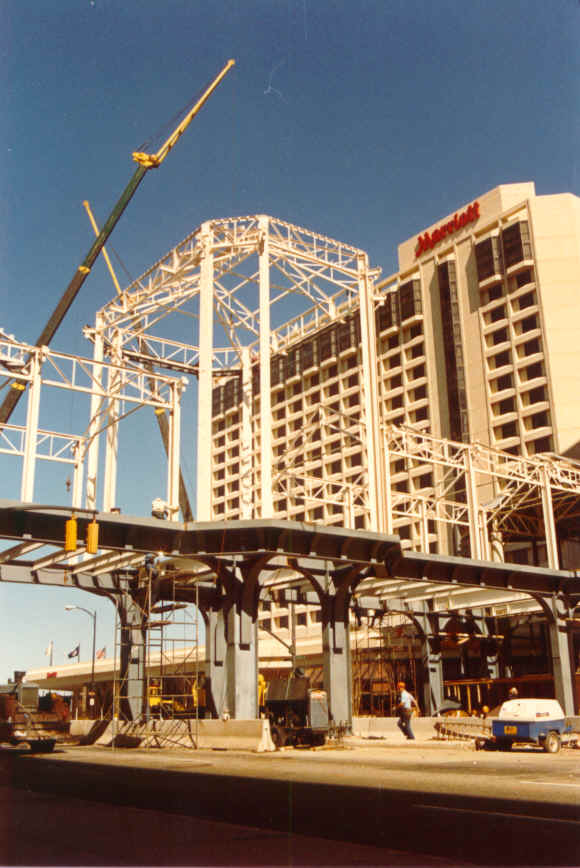 6th St. Market Place, Richmond, VA
In 1989, Horst and Palmore left Liphart to start a new fabrication company, James River Specialties, Incorporated. Horst was vice president and responsible for estimating, detailing and project management. It was there he developed a DOS based program that would later become the Division 5 Software system.
In 1995, Horst started Construction Software Systems and spent a year rewriting the software for the new Windows operating system. For the next seven years he consulted both as an estimator and project manager using the Division 5 Software system. This period allowed for the continued enhancement of the system.
The system has been used to estimate and manage a wide variety of projects over the last fifteen years. From office buildings, water treatment plants, amusement park rides, shipyard retrofit, manufacturing plants and even the crash block for the Insurance Institute of Highway Safety.
Today:
Now operating as Construction Software Applications, located in Lititz, PA, Horst has released SteelPro Structural as the cornerstone product of the Division 5 Software product line. He is currently developing SteelPro Miscellaneous to compliment SteelPro Structural which will include, among other things, modules for stairs and rails.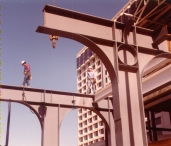 6th St. Market Place, Richmond, VA